I Hope This Information Helps You! Coldwell Banker and I Give More Power to You Because We Never Stop Moving. If Any Around Town-Local Link Is Down Please Email Me
and I Will Get Them Back Up Again. I Do List and Sell Homes Outside of This Area, However These Are My Main Focus. Thank You for Visiting the Websites On the Left; We Are Located On the South-Eastern Corner of Baldwin and Huntington Drive.
The World Class Westfield Santa Anita Mall, the Los Angeles County Arboretum and Botanic Gardens, and the Historic Santa Anita Park Are Across the Street. Traveling South On Baldwin Avenue (Our Main Street in Arcadia) You Will Find a Delightful Assortment of Upscale Shops and Restaurants. Welcome Home!
All of Southern California Is Blessed; The Mountains Are Just Minutes Away, and the Beaches Are 30+ Minutes Away. SharonChou.com Has Been Helping People, and Has Been Continually In Service Since March 1998. Please Reference, and Check for Yourself On, the Internet Archive WaybackMachine Featured On:
Helping People Is My Passion, and I Am Knowledgeable, Trustworthy, and Experienced. If You Would Like to Buy or Sell, a Mountain or Beach Home, or Something In-between, Then Just Call Me At Your Convenience, Thank You, Sharon Chou, 626 833-8888. I Want To Make Your Dreams Come True!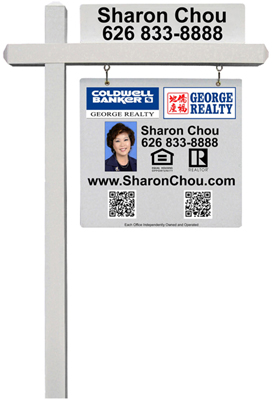 If I Have Unintentionally Omitted Your Group, Club, Entity, or Event Please Let Me Know!